Risk-Adjusted-Returns Made Simple with John Blanton
Our guest for today is a successful sales executive for 10 years, serving an enterprise technology clientele. He is a great connector of people and offers a lot of insights on both active and passive investing. John Blanton, the host of the Contrarian Cashflow Podcast, aims to help others perform due diligence on real estate and business opportunities to ensure top-performing risk-adjusted returns. That's also what this episode is about.
Let's dive right in and learn from John how we can leverage risk-adjusted returns!
[00:01 – 06:06] Opening Segment
We introduce our guest, John Blanton
John talks about his background
What's his worst investing advice?
[06:07 – 16:37] Risk-Adjusted Returns
What people should understand about risk tolerance
We talk about the 1% Rule in multifamily
John's unintentional jump to multifamily
What's the ideal after repair value of an asset?
[16:38 – 25:45] Delaware Statutory Trusts
John shares his real estate strategy
He talks about Delaware Statutory Trusts
How many mistakes will a new investor commit?
He shares how he deals with challenges
[25:46 – 35:07] Active vs. Passive
John's drive and motivation to close deals

Aligning deals with personal goals

Should you be an active or passive investor?

A few factors to consider
[35:08 – 39:19] Being Active in Passive Investing
Why you can't be fully passive in real estate
What's this tax-free asset you should have?
[39:20 – 44:01] Closing Segment
John's book recommendations:
Connect with John! See the links below.
Final thoughts
Tweetable Quotes:
"I think that's the challenge with newer investors in general. You do have to make a lot of mistakes." – John Blanton
"I think a lot of people have a lot more time at their disposal than they realize and they're willing to admit." – John Blanton
Resources Mentioned:
Email john@peakcapitalgrp.com, call (919) 205-3141, and visit his LinkedIn to connect with John. Visit his website and listen to his podcast here and on YouTube.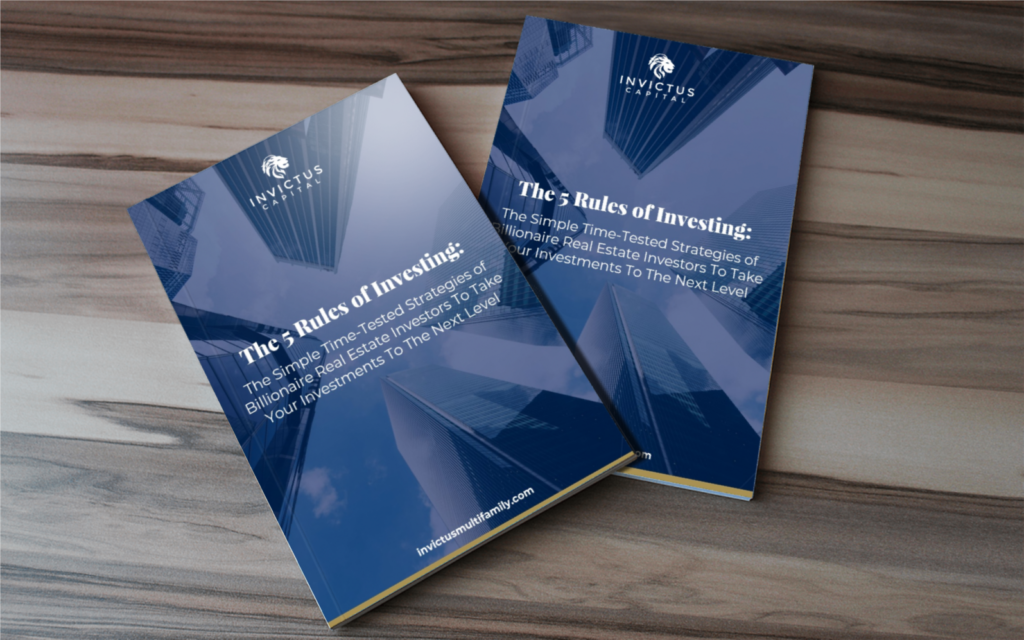 LEAVE A REVIEW if you liked this episode!!
Keep up with the podcast! Follow us on Apple, Stitcher, Google, and other podcast streaming platforms.
To learn more, visit us at: https://invictusmultifamily.com/
**Want to learn more about investing with us?**
We'd love to learn more about you and your investment goals. Please fill out this form and let's schedule a call: https://invictusmultifamily.com/contact/
**Let's Connect On Social Media!**
LinkedIn: https://www.linkedin.com/company/11681388/admin/
Facebook: https://www.facebook.com/invictuscapitalventures/
YouTube: https://bit.ly/2Lc0ctX